What is the Monthly Sweepstakes?
Receipt Hog's Monthy Sweepstakes is one of the many ways we reward you for uploading your paper and digital receipts! Each month, we draw for the lucky winners and award them with coins. Save up your coins to redeem them for rewards. That's cash in your piggy bank! 
What can you win in the Monthly Sweepstakes?
We want to share the love as much as possible, so we don't have just one winner. Each month we'll draw for thousands of lucky winners, which could earn you 20, 200, or even 5,000 coins! 
Monthly Prizes
1 user wins 50,000 coins

500 users win 100 coins

1,000 users win 75 coins

2,500 users win 50 coins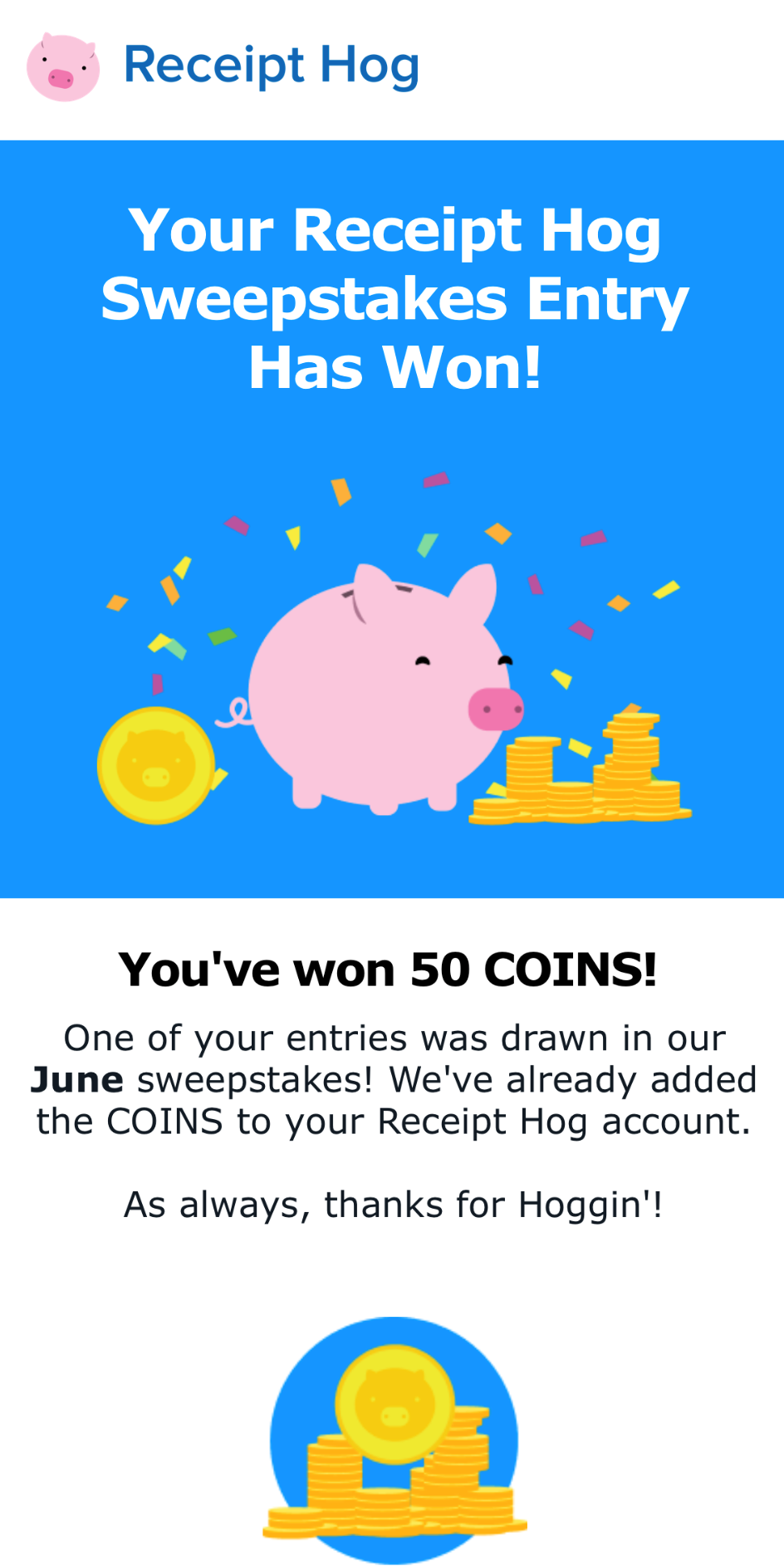 How do I enter the Sweepstakes?
This is the easy part – there's no action required from you! We'll automatically enter you into the month's Sweepstakes. Curious as to how many entries you've earned so far? Scroll to the bottom of the home screen to see how many entries you have and find the date of the next drawing! If you're one of the lucky winners, we'll notify you via email and/or a push notification (if you have those enabled). If you win, your coins will automatically be added to your total. How much can you save?
How do I earn more entries?
The more receipts you upload, the more entries will earn! Almost every receipt earns you an entry into our monthly Sweepstakes drawing. Some receipts exclusively earn entries. We call these Sweepstakes or Sweeps Only-Receipts. Receipts that exclusively earn Sweepstakes entries include:
Gas-Only / Petrol-Only Receipts

Restaurant Receipts

Bar Receipts

Bakery Receipts

Cafe Receipts

Deli Receipts
Remember that businesses that exist solely within a service business such as hotels, or entertainment venues like theatres, stadiums or amusement parks do not qualify for rewards.
Pro tip: you can see what type of reward each of your receipts has earned you in the "Receipts" tab within the app.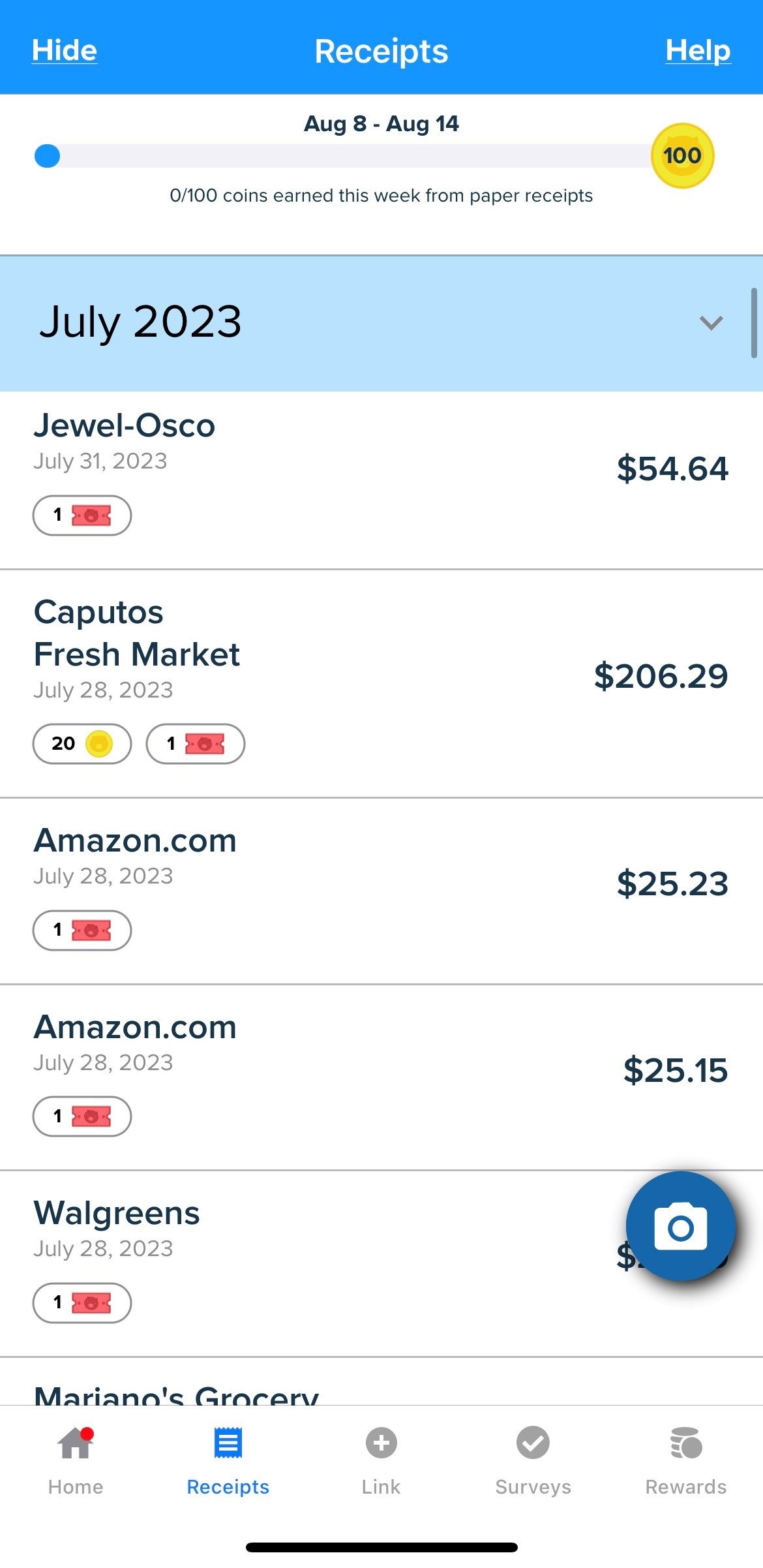 A Special Note for Canadian Sweepstakes Winners
Per Canadian law, for a Canadian resident to be declared a winner, they must first correctly answer a time-limited skill-testing question unaided and without mechanical or other assistance and have complied in full with these Official Rules. The skill-testing question will be administered via email or within the Receipt Hog app at a time as selected at Receipt Hog's sole discretion as stated in our terms.
More questions?
For more FAQs, head to our Support Center or reach out to one of our team members.